Angry Inter Milan Fans Destroy Another Romelu Lukaku Painting, Call Him A "Sell Out" After He Joined Chelsea
Latest report gathered from the world of sports indicates that fans of Inter Milan have ruined another painting of their previous striker Romelu Lukaku after his £97.5million exit to Chelsea.
The allies are irate with the player and their own club for permitting the star forward who scored 30 goal last season after winning their first Serie A title in quite a while, to leave regardless of affirmation from both the club and player that the he would remain.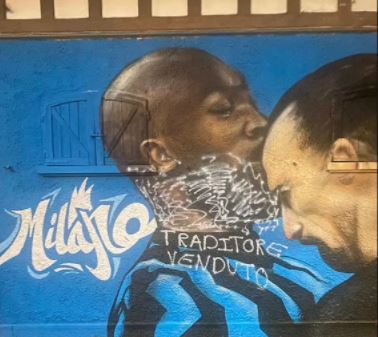 The most recent mutilated painting jots out piece of the Belgian striker's face and has 'sell-out traitor' written in Italian. Initially the wall painting portrayed Lukaku conflicting heads with AC Milan rival Zlatan Ibrahimovic during a Milan derby clash somewhere last season.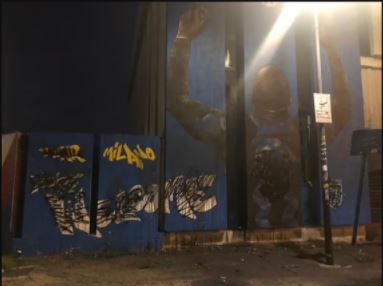 It comes after a wall painting painted for their Serie A title achievement was ruined without further ado before his transition to Chelsea was affirmed. The painting showed Lukaku pointing two fingers towards the Inter Milan badge and the Italian banner, and a large portion of the expression 'Dear Milano, you're welcome' has been shut out with dark paint, excepting the word 'Milano'.