Three Reasons Why Felix Afena-Gyan Is A Special Player
After scoring a brace in the second half as a substitute for AS Roma, the Ghanaian promising talented striker, Felix Afena-Gyan is perhaps the most discussed teenager in world football now.
His performance against Genoa was not a fluke because, since his debut for Roma, the 18-year-old has been growing in confidence and is on course to become one of the best goal poachers in Serie A.
Anyone who has seen the youngster play knows that Afena-Gyan, at his age, is miles ahead of many Ghanaian talents who play in his position, and is in the right environment to harness his skill under José Mourinho.
Here are three good reasons why you should keep an eye on the 18-year-old goal machine.
Hunger to succeed
The teenager was making only his third Serie A appearance when he scored both goals for the 2-0 victory, including a sensational curler into the far top corner.
After making the big transition under José Mourinho from the youth level, it is now a matter of time before the world gets to watch all the beautiful goals he will score for the Giallorossis and the Black Stars.
You can sense his urgency, drive, and desire to prove a point, and that is the attitude that will take him places and could oust Tammy Abraham from the starting lineup.
Every touch, pass, and drive is one that is lacking in José Mourinho's side, understandably why he likes the Ghanaian.
The right environment
When Afena-Gyan made the big move from Ghana to AS Roma, a lot of people were skeptical as to how soon he could develop and break into the first team, if that ever happened.
It turns out that the 18-year-old has made the right career choice and is situated in a place where he is being given the chance to learn, grow, and even make mistakes.
To top it all up, he is a player who is trained by one of the best managers in world football, José Mourinho.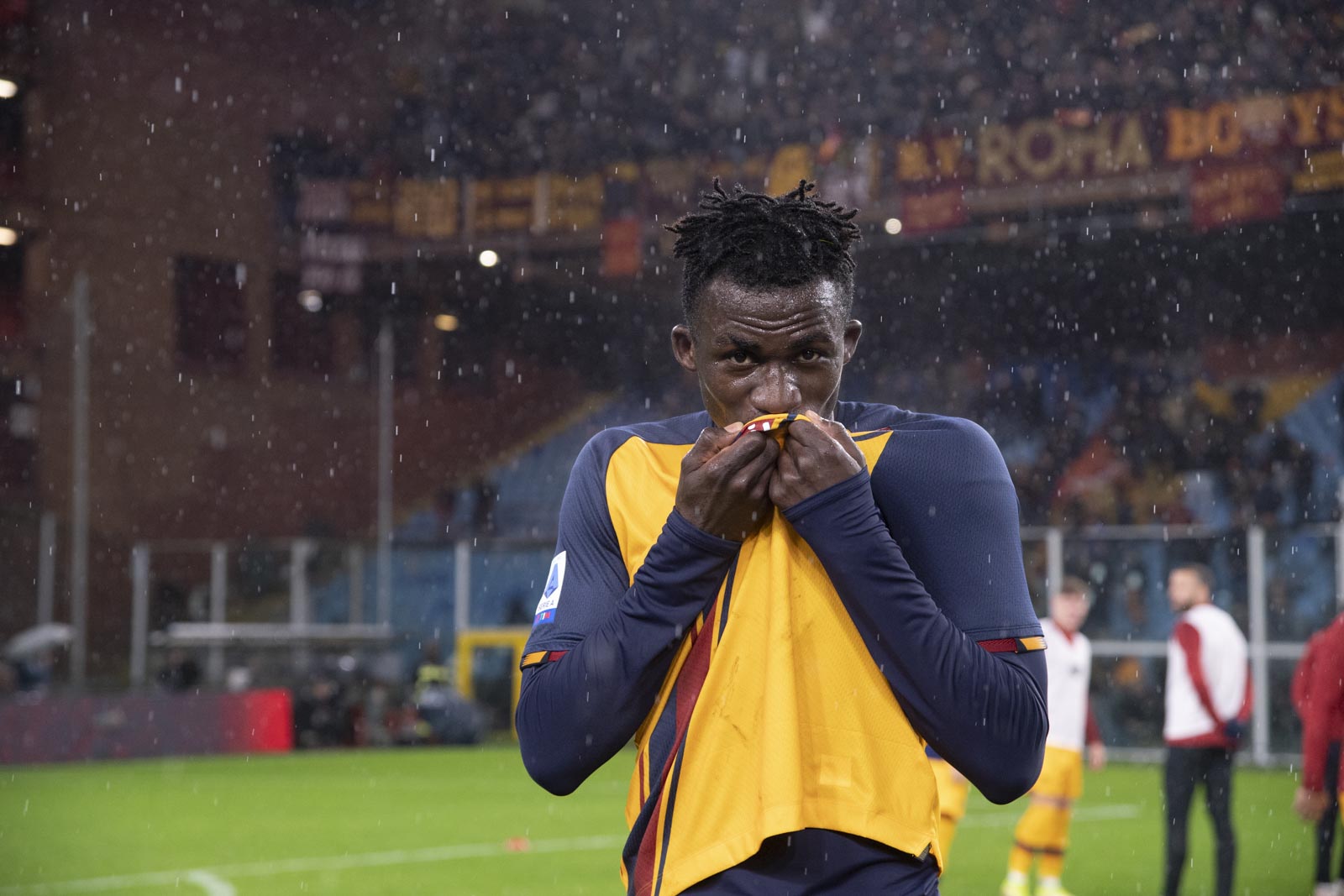 A dressing room where everyone is welcoming and warm is giving him the chance to express himself on the field of play.
He is a natural
When you first watch Felix Afena-Gyan on your screens, there are no second thoughts on his talent.
He is one of those talents you just feel in your guts that will constantly deliver and set himself apart in order to achieve bigger things.
Goals come naturally to him and so does assists aside from his powerful runs, shot power, and ability to hold up play.
He scored 9 in 22 games in his first season in the AS Roma youth ranks and grew to become so reliable for the club.
And now, in 3 games, he has two goals already.
His growth has not gone unnoticed, and he was given a slot in the Black Stars, a call-up he did not honour due to personal reasons.
With the wheel of his career now in proper motion, one can only watch on as the beautiful career of an 18-year-old hungry kid unfolds.
Source: Citisportsonline.com